Accelerated Freefall (AFF)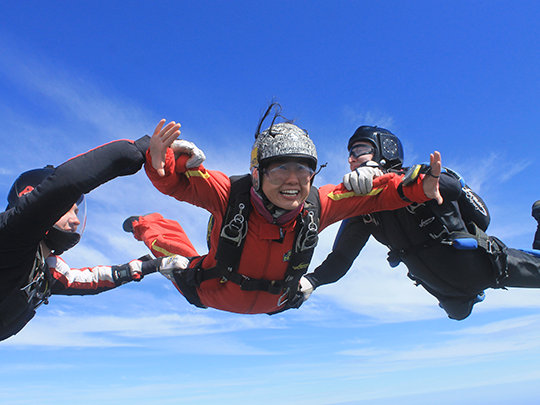 Duration: 1 Days (approx.)
Location: Bailieston, VIC
Product code: accelerated-freefall
Ever fancied learning to skydive? This course teaches you everything you need to know to make your first skydive, deploy your own parachute and fly it to the ground. This is your first step in a ten-stage progression course to jump solo and work towards becoming a fully licensed skydiver!
This course includes:
Victoria's first and only online theory course! This modern course is more advanced than the traditional courses taught elsewhere. No need to sit in a stuffy classroom all day. Instead learn all the theory you need to successfully complete your first jump at home - in your own time and at your own pace
Practical morning course at the skydive centre, teaching you the drills you need to perform on your first jump. Followed by your first jump that same day
Want to stay for the full weekend? Includes FREE accommodation in our bunkhouse
Stage One skydive
Gear hire
Student log book
All students must be 16 years of age or over, if you are under the age of 18 you will need parental consent. Maximum weight limit is 100kg for safety. All students are required to be fluent in the English language or able to demonstrate an understanding of the English language (IELTS 5.5 or equivalent).